We've looked at those who've
departed the club
in the off-season, but what about all the new faces? It's been the busiest patch of recruitment the Giants have seen in a very long time, so here's your guide to the incoming names at the club for 2021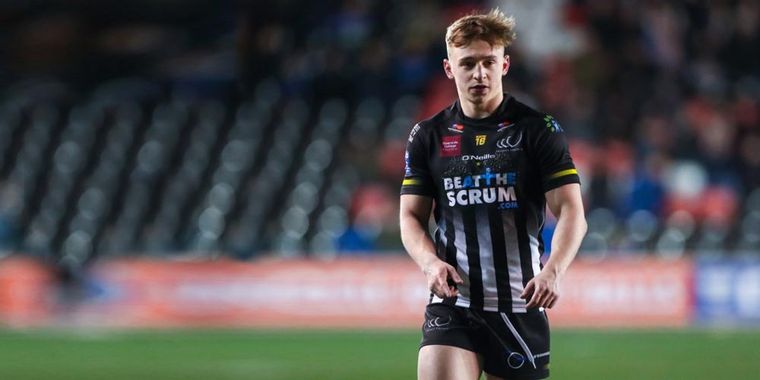 The youngest of our new recruits, 23-year-old Olly came up through the ranks of his hometown club of Widnes, before making his Super League debut in 2018. It's clear to see he's got a lethal sidestep and bags of potential, but sadly, the past year been a string of missed opportunities for the young fullback.
He was awarded the number 1 shirt at London Broncos ahead of their promotion push, but only managed one appearance before the Championship season was brought to a close. In August he was unveiled as an Ottawa Aces player ahead of their debut season, but with this delayed by the pandemic, he found himself on the hunt for a new club for 2021.
Having made 3 appearances on loan at Salford towards the back end of 2020, he once again linked up with Ian Watson at the Giants on a one-year deal, following Ash Golding's preseason injury. After an impressive preseason he was named in the starting squad against Leeds, but left the field early due to injury. While it won't have been the debut he was dreaming of, he will no doubt be looking to make a name for himself in the coming months!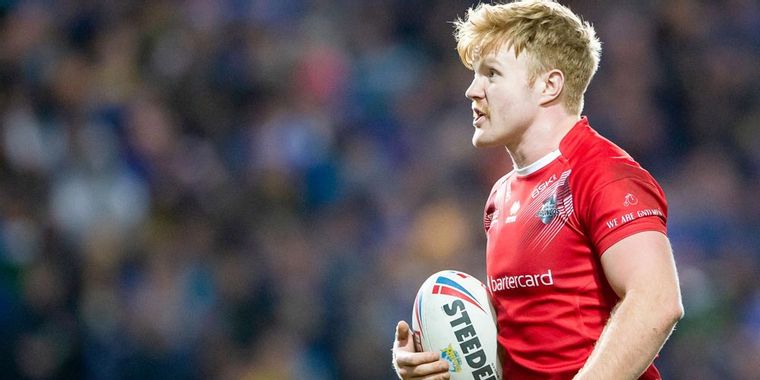 James has been a target of the Giants for some time. After starting his career at Hull FC, it was at London Broncos where he began to make a name for himself. In 2018 he was named as part of the England Elite Performance squad - the only Championship player to receive a call-up.
Following London's relegation in 2019, Huddersfield entered into a bidding war to secure his services for 2020 and beyond, one we ultimately lost to Toronto. But following the demise of the Wolfpack, the Giants finally got their man for 2021. He wasted no time settling into our spine, playing big minutes in our preseason friendly and making his presence felt across the park.
It says a lot about the quality of our recruitment this year that we can bring in a 2019 Grand Final winning forward and England Knights player, coming up to his prime years and he can still (narrowly) miss out on one of those first 17 squad numbers. But don't read too much into that, because it's safe to say Jack will be a key part of our pack in the 2021 season. He's one of many forwards in our side that bring versatility - perhaps best known as a back rower but will likely feature most at prop this year. If he can bring the intensity and aggression we've seen from him in the past, it'll be hard to keep him out of the squad.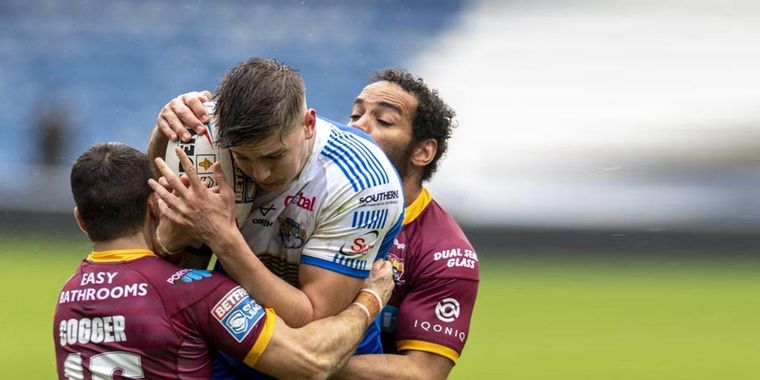 Jack is one of the more interesting signings we've made for the 2021 season. Just one year older than his fellow halfback Olly Russell, he's already made 42 first-grade appearances in the NRL for the Knights and the Bulldogs. Despite this, there seemed to be a general feeling that he never really found his feet down under, but could his time at the Giants be the making of him?
While Gaskell may have the number 6 shirt, it's still not clear who'll be getting the most games of the two, with some healthy competition between them. One thing's for sure, he certainly won't have flown around the globe to sit on the sidelines (nor will Watson have wasted a quota spot on someone he doesn't plan to utilise), and with his impressive intercept try against Leeds in our friendly, he's already made a good case for his selection going forwards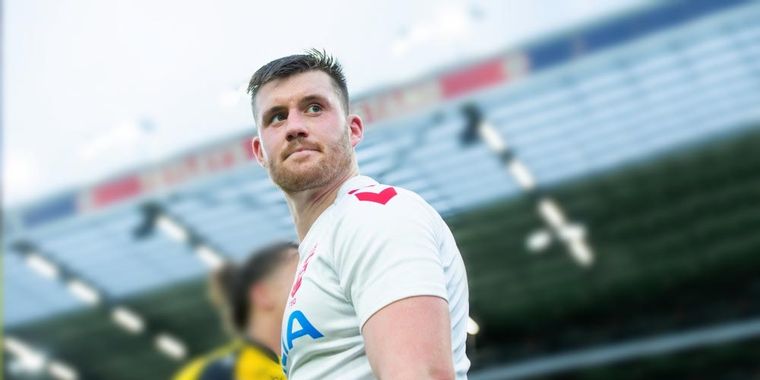 Like Ashworth, Joe is a Grand Final winner, member of the England Elite Performance Squad, and a powerful, agile forward who's equally at home in both the front and back row. After 110 Super League appearances with St Helens and Wigan, plus 22 NRL games for the Titans, he joins the Giants on a 2-year deal
By his own high standards, 2020 was maybe a quiet year for Greenwood. He was sent on an early short-term loan to Leeds back in February, but was denied his debut in Perpignan when the game was called off. With the season postponed shortly after, he had to wait until August to play his first game of the year, making 10 appearances for Wigan, including a narrow loss to his old club in that oh-so-memorable Grand Final. With a new club to call home, he'll no doubt be looking to get a consistent run of appearances, and put his big-game experience to good use in the claret and gold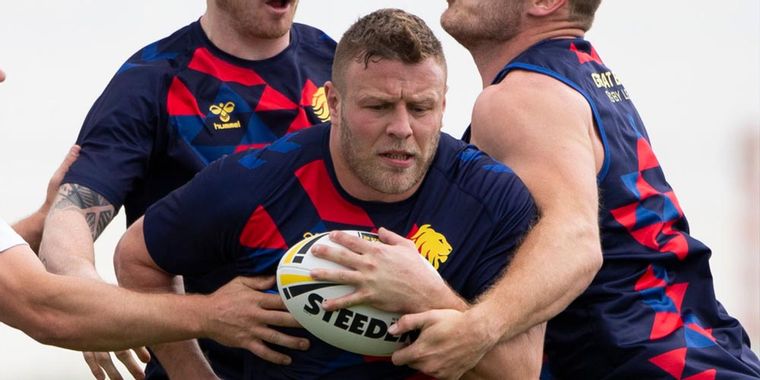 Another Grand Final winner, another international, and another man with plenty to prove in 2021. We mentioned that Olly, James and Joe all had disruptive 2020 seasons, but Josh Jones dealt with more than most. After a solid start to his career with St Helens and a brief spell in Rugby Union, Jones returned to the 13-a-side game with Salford in 2016. Moving from centre to the pack, he began to really make a name for himself, with a breakout 2019 season earning him a spot in the Super League Dream Team and 3 Great Britain caps.
He joined Hull FC for the 2020 season, and featured in 6 of their 7 pre-hiatus games, but managed just one appearance after the restart before sadly testing positive for COVID. The rest of his 2020 was spent in recovery, dealing with breathing difficulties and other long-term health issues*. After struggling to settle in at his new club, Josh Jones joined the Giants, linking up with his old boss Ian Watson. As one of our stand-out performers in our preseason friendly, Josh will no doubt be setting his sights on working his way back into the international set-up.
*In the interest of representing a range of views, it's worth mentioning many of the "Old Faithful" believe this was a lie, established because sitting on the sidelines and seeing a pulmonologist every day is better than having to visit Hull.
Which, to be fair, makes sense.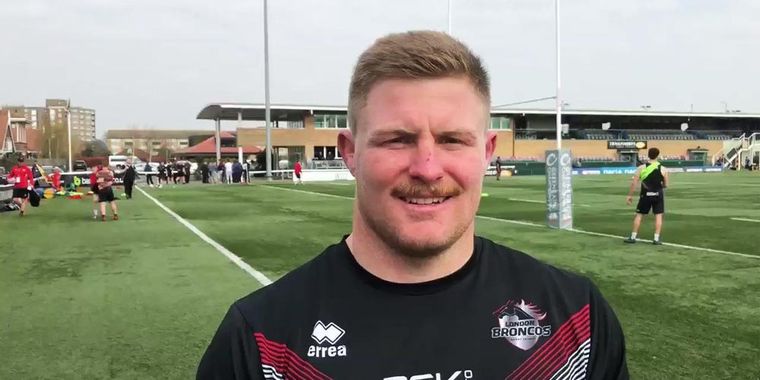 Ian Watson made some enemies in the off-season, infamously raiding Salford's squad and poaching their best players. But of all the names in that exodus, Luke Yates may well be the best and only Salford player to join the Giants this year.
Luke's work-rate is phenomenal, and the prospect of having him and Bruno starting in the front row making 50 tackles a piece each week should make us one of the most formidable defensive sides in the league. He's no stranger to big games either, after featuring for the Red Devils in their narrow cup final loss at Wembley last year.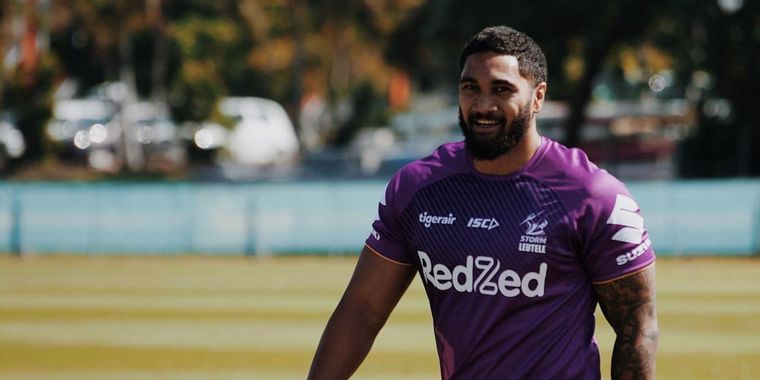 Rounding out our new arrivals on the field is a Samoan international with an NRL Premiership Ring - Ricky Leutele was one of the more surprising arrivals at the club following the equally surprising departure of Jordan Turner.
After 128 appearances in the NRL for Cronulla - including a starting role in their 2016 Grand Final victory - Leutele was one of the big names brought in for Toronto's 2019 succesful push for promotion. He starred against the Giants in their 2020 Challenge Cup clash, scoring two tries, and after the Wolfpack pulled out of the 2020 season, he took up a short term deal with champions-in-the-making Melbourne Storm. In late December, Giants fans got an early Christmas present as the powerful centre was announced as the latest member of Ian Watson's new-look side.
Ladies and gentlemen, you're looking at our signing of the season. It's no coincidence that the highs and lows of the Giants in the past decade line up remarkably well with Greg Brown's presence behind the scenes. Conditoning has been our biggest issue for the past 5 years, I've lost count of how many times we've been unable to name a full pre-game squad because we simply didn't have enough players.
The best rugby we've played in that time was in the first half of 2020, after our new head of Strength and Conditioning Ollie Richardson was given a full preseason with the squad. Unfortunately he left the club during the COVID hiatus, and suddenly our performances tanked. More often than not we were ending games without a bench, and as fatigue settled in we'd suffer a narrow loss in the dying minutes.
It cannot be overstated how important the right conditioning set-up is in a game like rugby league. I won't claim to know the ins and outs of it, but it's clear to anyone paying the slightest bit of attention that Greg Brown knows what he's doing. He played a big part in making us a top side in the early 2010s, and his time at Salford saw them make two major finals with a relatively small squad. He'll be instrumental in getting more fight out of our smaller, more agile pack, and while injuries are inevitable in this game, he'll no doubt give us a fighting chance and help us close out those tight games.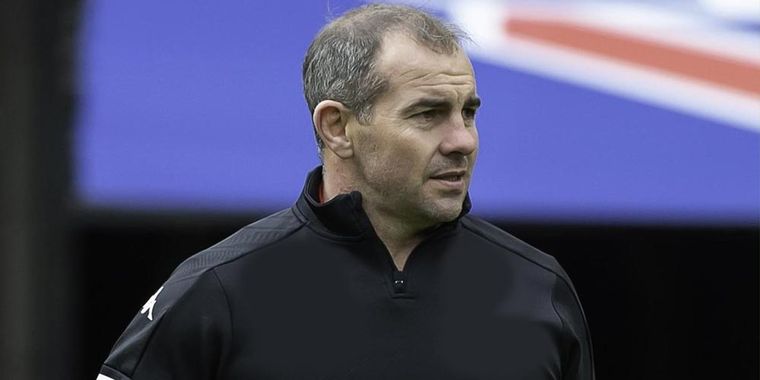 It's hard to believe, but it's only been 4 and a half years since Paul Anderson parted ways with the Giants. Since then, Andy Kelly, Rick Stone, Chris Thorman, Simon Woolford and Luke Robinson have all stepped in and taken the reins at the Giants, and I think it's fair to say the fans are craving some consistency at the top.
Enter Watson. Arguably the most highly regarded British coach in the game, he joins the Giants from 2021 onwards and judging by the list above, there can be little doubt that he's been given the freedom to build the squad he wants. While we shouldn't expect the world right away as it's naturally going to take time for things to fully click, he's worked wonders at Salford and has a proven reputation for getting the best out of his players. Add in the support of Ken Davy and our production line of great academy talent, the sky is the limit for the former Welsh international.
After 5 underwhelming seasons for the club, could Watson, Brown and our new squad members be the ones to bring us back into contention for silverware? Only time will tell, but things are looking more promising than they have in a very, very long time.