After much speculation, Aidan Sezer has finally been unveiled as a Giant for 2020, having signed a 2 year contract. The prospect of a Gaskell/Sezer halfback pairing should be enough to get any Giants fan excited, and here's everything you need to know about our new Marquee Man
Starting with the basics, the 28 year old scrum half hails from Bankstown, New South Wales, Australia; and has spent his entire career to date in the NRL, having also represented Turkey and New South Wales City. After making his debut against Manly back in April 2012, Sezer went on to play 71 games for the Gold Coast Titans before making the switch to the Canberra Raiders in 2012.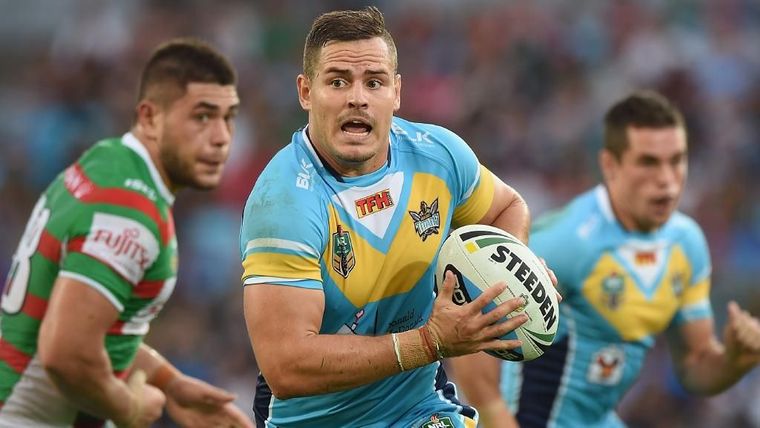 Over the years, Sezer established himself as a top-level halfback with a solid running and kicking game, but 2019 has undoubtedly been his best year so far. He played an instrumental role in guiding the Raiders to their first Grand Final in 25 years. His influence could be felt throughout the competition, but the highlight came in the penultimate round of the regular season, in which he kicked not one, not two, but three drop goals to secure a play off spot for his team.
The video
is well worth a watch!
He went on to feature in every round of the NRL finals, and while Canberra didn't lift the trophy, it was under fairly contraversial circumstances, but let's leave that for another day...
In the peak of his career, and fresh from the NRL Grand Final, the Giants have fought off rumoured interest from Brisbane, Gold Coast and Canterbury to get his signature, as well as a few Super League clubs. Luckily we had an edge in the form of a Canberra legend who just happens to be our head coach. The rest, as they say, is history!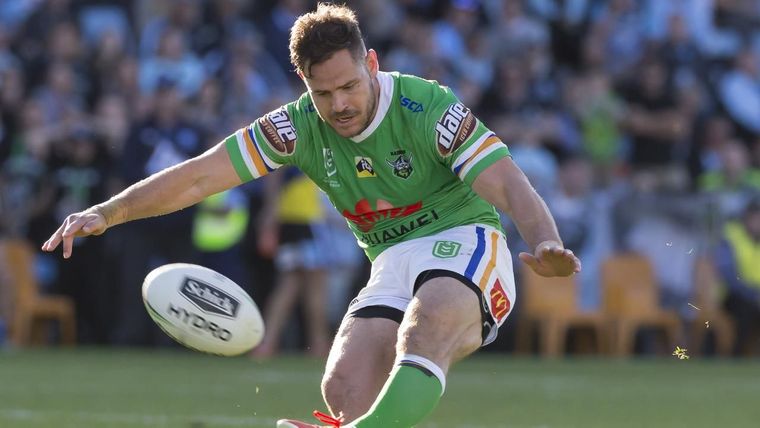 So what can we expect from the Turkish international? The main thing we can hope for is consistency. It's been a long time since the club had anything close to a consistent pair of halfbacks, averaging a new pairing every 4 games last season. For those of you new to the game, that's a lot. It's pretty much a given that Gaskell and Sezer will be our first choice halves going forward, if they can get some consistent game time together we could really see something special.
The Giants lost plenty of points to missed conversions in 2019, with an average kicking rate of just 74%. In some games, such as those against St Helens, this made very little difference. But we had some tight losses this year too, and that's where those missed conversions really add up. In fact, if we'd converted all our tries in just three crucial games, we'd have finished the season with 28 points, just one win from the play-offs. Sezer has a career kicking rate of just over 82%, and could give us the edge in any tight games we may have.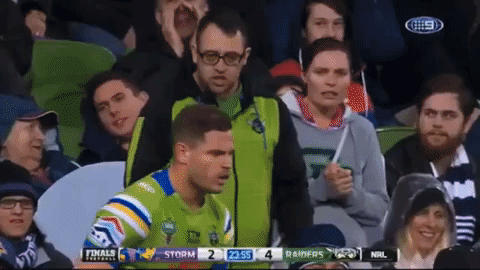 Alongside his goal kicking, his in-play kicking is absolutely lethal. Sezer could, in many ways, be seen as the delayed replacement for Danny Brough, both for his boot and his ability to control the flow of a game. He's no stranger to a 40/20 and will set up our left edge for plenty of tries this year.
Want to see him in action? Well thanks to Sky's usual lack of coverage, the best way to watch Sezer in 2020 is with a Giants season ticket. Prices start from just £80 for Under-30s, and £149 for everyone else. It's by far the best-value ticket in the league - but these prices are only available until the end of this week, they're set to shoot up on December 2nd. You can get your ticket on the
Giants Website
, by visiting the ticket office, or by calling the ticket hotline - 01484 484 159