After a two week break, both St Helens and their hosts Huddersfield will be looking to get 2 points on Friday night. The home side will want to build on the momentum they picked up with an impressive win over Warrington, while the visitors will be looking to continue their unbeaten run. With the form Saints have shown so far in 2018 the Giants will certainly be the underdogs going into the match, but can the Claret and Gold make it out with the two points?
The bookies seem to be predicting an 8 point win for Saints, which is a narrower gap than expected by most neutrals, but interestingly, the same gap they expected Warrington to win by going into our last game. You have to feel this is reflective of the improvement we showed last week, rather than the idea that Saints are about to suddenly drop form, so if we're to get our second win of the season we'll need to keep up these improvements and not give the away side an inch.
Despite the abysmal second half against Hull, at the end of round 1 we made a point of saying it's not right to start panicking after one poor game. By the same token, by no means should we get complacent after one win against a poor Wire side. That said, we did show a massive improvement all across the pitch, and if we continue that form then we'll trouble any team who comes to visit. Our forwards in particular were excellent in tough conditions, and this allowed our halfbacks to run the show. This week, the pack will be taking on the likes of Alex Walmsley and Kyle Amor, so it's essential they bring the same intensity on Friday night. Bruno and Shannon could well be looking to return to the field soon, so our forwards will be well aware they're playing for their selection next week.
The Giants have made one change to their 19, swapping the injured Tyler Dickinson for the no-longer-injured Adam Walne. Adam was one of our better players against Hull so I'd expect him to take Tyler's spot on the bench. The (potential....possible) return of Jermaine McGillvary will undoubtedly change our game; Jerry's a match-winner on his day and will help us gain valuable metres off the back of Saints kicks.
To get the win, we'll need to carry on improving our defence and - as usual - avoid any unnecessary penalties. Saints have scored 11 tries in their opening 2 games, and it arguably would have been more had they not been reduced to 12 men for half an hour at Catalans. If we're not on it defensively, we could see a cricket score.
Our key man will be a former Saint - Paul Clough. He's been really putting in some big performances with impressive stats, but without getting the recognition. His defensive game is outstanding, if not flashy, and that's exactly what we'll need to get our second home win.
We said that for the Giants to win, they need to continue to improve defensively. Unfortunately, for Saints to get the win, they need to just keep doing what they've been doing. They've been unstoppable in their first two games and will be right up there at the top of the league by the end of the season.
Their key man will be Ben Barba. Ben's been fantastic this season and was Man of the Match when we met the Saints in the Super 8s last year.
Where will the game be won
I've got a feeling that whoever gets the first try will win this game. Momentum plays a huge role in Huddersfield's performance - when we're on a roll we're very hard to stop, when we make a few errors in a short period we panic and it all gets worse. If we can get a strong start and some points on the board, we could surprise a few and really make a statement about the type of club we want to be.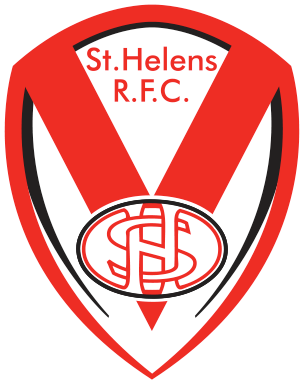 13
Louie McCarthy-Scarsbrook