All good things must come to an end, and as of 5pm last Sunday, the Giants unbeaten run was laid to rest. It was always going to happen eventually, but it would have been nice if it had been a
little
less catastrophic.
And yet, for the first 35 minutes or so, we looked on track to keep our record in tact. We were in the lead for the bulk of this period, and we were keeping up the high standards we'd set ourselves this year. A brief early lead from Wigan was shut down in a matter of minutes, leading to this tweet, which has aged less like a fine wine and more like milk in the sun...
The thing is, you can pat yourself on the back all day for being the better team as half time approaches, but if you concede 4 tries in the 10 minutes that follow, then what's the point. The capitulation as we went down to 12-men was concerning, particularly as it wasn't one of our stronger defenders who left the field. I dread to think what would have happened if AOB or Bruno had taken 10.
The rest is, unfortunately, history. And as disappointing as the scoreline was, we need to look at it for what it is. This isn't a team without a plan, it's not a team struggling to turn up, it's a team that got caught short against a quality opposition, who spent so much time and effort patching things up, by the end they were pretty clearly too tired to compete. Having concdeded just 26 points in our last 3 games, we went on to concede 26 points in 12 minutes. One bad half does not define a season, especially at this early stage. The attitude and resillience of this side is something that's come on leaps and bounds in the off-season, so they'll be no doubt looking to bounce back, with possibly the most difficult fixture in the 2020 calendar: St Helens away.
The Giants and the Saints met 4 times in 2020. While we were unlucky to narrowly lose the cup tie, and held on for the first hour or so of our Super League encounter, everything after that was pretty hard viewing for the Giants. We scored a total of 40 points across these four meetings, while the Saints averaged just under 40 points a game. A win would be a huge sign of how much progress we've made over the past few months
What can you really say about this Saints side. With the exception of Mark Percival, they've named numbers 1-17 in their 21-man squad. If your biggest concern with your squad selection is that you have to 'settle' for Naiqama and Costello at centre, you know things are going well. There is, however, some uncertainty about Coote's availability, according to head coach Kristian Woolf:
Cootey has a real chance and we are going to name him in the squad. But if he is not 100 per cent fit then the risks outweigh the rewards, particularly at this stage of the year and with a player that is as influential as Cootey can be. We will give him an opportunity and if he is 100 per cent – he is an experienced player and if he says he is fully fit then we will play him.
Even if it's been a while since his last game, Saints will undoubtedly be stronger with Coote in the side, and while we'd never wish injury issues upon a player, if he wants to play it safe and give it another week, I don't think I'd blame him!
While Coote, Lomax and Roby are undeniably great threats, Saints' key man will be
Alex Walmsley
. While a lot of the attention has gone Thompson's way in recent years, Walmsley is still one of the toughest forwards in the competition, and with two of our biggest middles not featuring, he'll be looking to cause a disturbance in our line.
The Giants understandably aren't going into this game as favourites, but still have what it takes to get the win. The battle up the middle will be key here, we know that Saints pack can do serious damage, not least when they're at full strength, and it's up to us to match that. If Thompson and Walmsley bully us around the park, then Lomax will have a field day exploiting weaknesses in our line and we could see the kind of totally wicked score we're sadly getting used to at this ground. If we can match or even beat them in the forwards, then suddenly we're looking at a much more open game, with two dynamic, dangerous spines ready to put on one hell of a show.
And while we have your attention - if you're free this Sunday, don't forget there's a Saints vs Giants double header kicking off at 3pm, as the reserves side face-off in a
top-two clash
, and the academy teams
get their season underway
for 2020.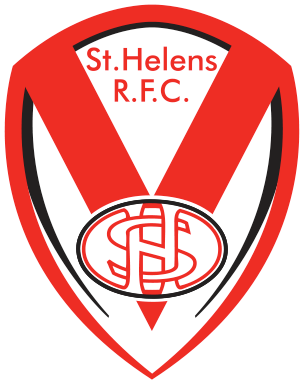 13
Louie McCarthy-Scarsbrook