So far, the Giants' post-restart luck is going about as well as everything else in 2020.
The first 60 minutes against Leeds were spectacular. We'd carried on our pre-hiatus form and looked sure to go top of the league. Suddenly, Turner and Murph go off injured and it's all downhill from there. Three losses later and we're finding ourselves with a five day turnaround, unlikely to be able to field a 17-man squad against the reigning champions.
In case you're out of the loop, here's the current injury situation
Jardle, Edwards (outside chance for this week, more likely back for Leeds next week)

Golding, McIntosh, Sezer, Lawrence (possibly back for Leeds next week)

Gaskell, Murphy (possibly back for Cas in 3 weeks)

Ukuma, Kirby, Butler (out for the rest of the season)

Walne (seeing a specialist, unlikely to be back any time soon)
That's not to mention Clough and Uate, whose injuries saw them recently depart the club. So from the 33-man squad we had at the start of the season, that's 14 injured, plus Roberts on a long term loan, Innes Senior on a short-term loan (who can be recalled in time for Cas), and Matagi who's facing a two-game ban. Leaving 16 men available for this Friday's game. For those of you who are new to Rugby League, ideally you want more than that.
Despite a close win last time, our record against Saints in recent years leaves a little to be desired, with Saints winning the four games prior, often pretty convincingly
Across the league, after a wobbly end to the first part of the season, Saints have regained their form and are unbeaten since the restart. The exact opposite of the Giants' record.

There's not much to say that hasn't been said above. We'll be picking the 16 fit players, and likely one out of Wardle or Edwards. If they're fit, they'll play, if not they'll sit on the bench so that we can name a full team.
Our key man will be
Adam O'Brien
. As our vice-captain, he'll be tasked with rallying the limited troops we have, and putting in a big shift both ways. He'll need to support our young halfbacks in attack and be a big presence in defence to assist Louis Senior at fullback
Saints will be without Makinson, Percival, Roby and Taia for Friday night, although they may take this opportunity to rest any 50/50 players and give some of their younger players an outing
Their key man will be
Lachlan Coote
. Not to take anything away from our win at the Totally Wicked Stadium back in March, as we were missing key names too, but his absence will certainly have been met with relief in the away dressing room. He can carve up defences at the best of times and will be looking to help lead his side to a revenge win this Friday night.
A loss on Friday night will not define our season and will certainly not put the top 4 out of reach. But the uncomfortable truth is we need to start getting some points on the board before the season gets away from us. The reality is, we're huge underdogs going into this game, a decimated, struggling side against a team on fire. We may pull off a shock victory, we may suffer a heavy defeat. But we've still got enough about us to put up a fight, so either way I'm sure I speak for plenty of Giants fans when I say I'll be cheering them on from a distance, and will be doing so for the rest of the season. And while I'd love us to pull off the unexpected, I'll be understanding if it's just not our week.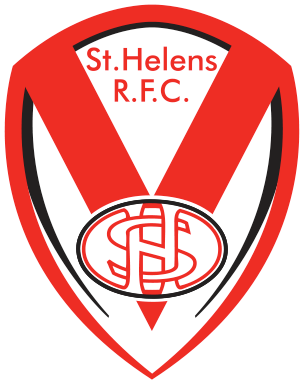 13
Louie McCarthy-Scarsbrook